A Fine Art
Milling the Maize
Maize milling itself is relatively simple, but we go to extra lengths with discreet but vital operations to produce the exact standard and quality specifications our customers request. All of our finished products get total care and attention, with strict food safety processes, and hourly testing.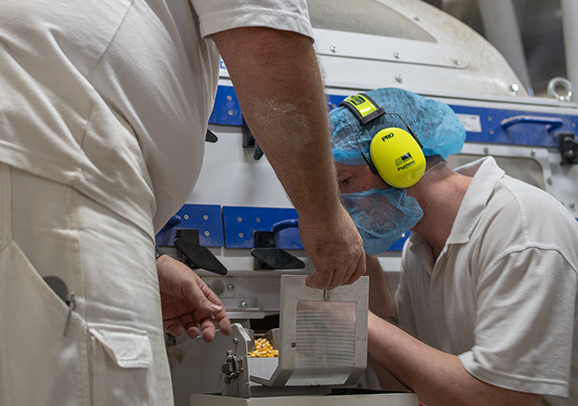 Craft
meets Graft
Our Millers
Our milling process is guided by strict food safety standards and testing to ensure the finest products emerge at completion. Before we even start, the whole production line undergoes a pre-start check to ensure every aspect is clean and safe. The maize is then brought into the mill from silo storage where it's weighed, pre-cleaned and transferred to the conditioning bin to soften the skin.
From there it moves into the degerminator which skins and breaks the kernels for optimum milling. It moves through an array of rollers and sifters, milled into six milled finished products, from flakes for cornflakes to semolina and super fine polenta flour for baking products and sauces.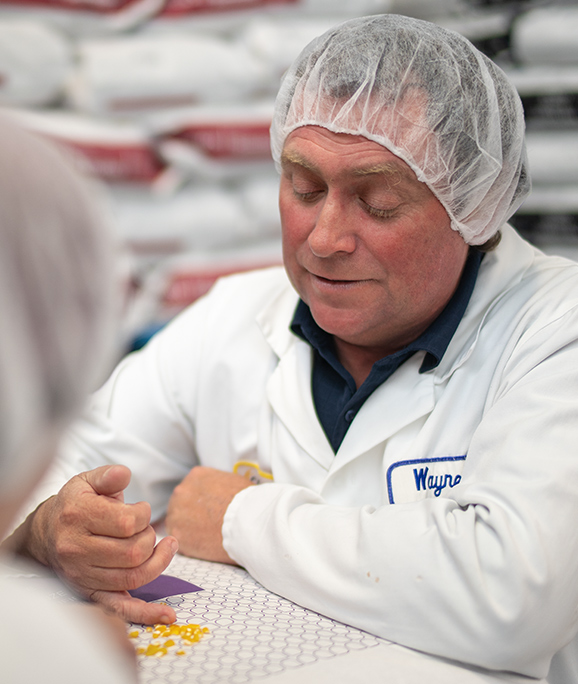 "

You'll eat something from our mill each week, if not daily.

"

Wayne Lamont New Zealand Production Manager
We work closely with our customers throughout the milling process, checking that quality specifications and consistency align perfectly with their requirements. If things don't measure up, nothing progresses until it has. Quality control is strict with hourly testing from the start of the process right to the end.
We've been milling maize for over 100 years with incredibly experienced, committed staff. We love what we do and we're dedicated and attentive in the way we do it.